Portland Marijuana Growing Attorney
Marijuana laws are changing everywhere, but incrementally. A person still can face severe penalties under both state and federal law if you are convicted of growing marijuana or of possessing the equipment used to cultivate it unless they are in compliance with the rules regarding cultivation for medical purposes. For more than 25 years, Portland marijuana growing attorney David T. McDonald has defended clients in both Oregon and Washington against a variety of marijuana-related charges including possession, trafficking, and cultivation.
AN AGGRESSIVE, PERSUASIVE DEFENSE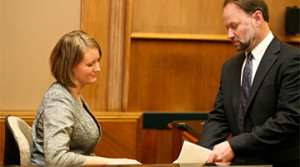 State laws regarding medical marijuana are complicated in terms of what quantities can be legally possessed or cultivated, what distribution methods are allowed, and what types of illnesses doctors can treat with medical marijuana. If you've been charged with growing marijuana, David T. McDonald is the experienced Portland marijuana growing attorney who will protect your rights and ensure that you are treated fairly.
Claims regarding anyone's medical use of marijuana have to be evaluated under the laws of each state. If you cultivated marijuana for medical use, David McDonald may be able to demonstrate that you were in compliance with the law or that extenuating circumstances must be considered and your charge should be dismissed. If your case goes to trial, you'll be represented by one of the most skilled and respected Portland marijuana growing attorneys. David McDonald will develop and present an aggressive, persuasive defense on your behalf.
EXPERIENCED, ABLE CRIMINAL DEFENSE
Since the rules seem to change frequently, if you've been arrested for growing marijuana or possessing the equipment for growing it, it's imperative to have an experienced Portland marijuana growing attorney protecting your rights. Although growing marijuana for medical reasons is legal under some conditions in some states, you could still face federal prosecution, and a conviction in federal court often means costly fines and at least some period of incarceration. With his extensive knowledge, experience, and respect in the legal community, David McDonald is the Portland marijuana growing attorney that will be able to defend you against a state or federal marijuana-related charge in Washington or Oregon.
In Oregon, David McDonald represents clients in Portland and in Washington, Clackamas, and Multnomah counties. In Washington, he represents clients in Clark County and throughout the state's southwest. He also works with Spanish-speaking investigators and interpreters to represent clients in the Hispanic community. To arrange an initial consultation, call the law firm of David T. McDonald at 503-226-0188. Evening and weekend appointments are available.