Portland Healthcare Fraud Attorney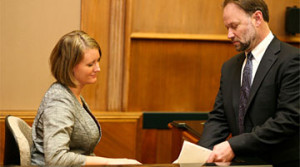 Healthcare fraud is considered a non-violent, white-collar crime. That doesn't mean courts treat healthcare fraud lightly. Under both federal and state laws, a conviction for healthcare fraud can have serious consequences including incarceration, stiff fines, and for healthcare professionals, loss of the right to work in the medical industry. The majority of healthcare fraud charges are filed against healthcare providers accused of submitting inflated or fraudulent claims to insurance companies. Healthcare fraud also happens when a healthcare professional recommends unneeded treatment or medication; when a person claims a false injury to receive benefit payments or drugs; or when someone procures unneeded drugs to sell illegally for profit. If you are charged with healthcare fraud, protect yourself, your career, and your freedom; contact the Portland healthcare fraud attorney, David T. McDonald immediately. With 25 years of experience defending persons accused of fraud, Portland healthcare fraud attorney David McDonald combines considerable legal skills with an abiding passion to protect the rights of the accused.
HEALTHCARE FRAUD IS PERVASIVE
When healthcare fraud happens, the cost is passed along to consumers. Healthcare fraud is pervasive; some studies indicate that ten cents of every dollar spent on healthcare goes to pay for fraudulent claims. In response, prosecutors are zealously "cracking down" on healthcare fraud, and courts are showing little leniency. The FBI, the Postal Service, and the Office of the Inspector General all investigate healthcare fraud along with state and local law enforcement agencies. If you're charged with healthcare fraud now or in the future, or even if you're only being investigated, it's imperative to have a skilled and an experienced Portland healthcare fraud attorney.
AGGRESSIVELY PROTECTING YOUR RIGHTS
Portland healthcare fraud attorney David McDonald can probably show that you made a simple mistake with no criminal intent, that investigators have made a mistake, or that your rights have been violated and the charge should be dismissed. In every healthcare fraud case, Portland healthcare fraud attorney, David McDonald will protect your rights and aggressively fight for the best possible outcome. In Oregon, David McDonald represents clients in Portland and in Washington, Clackamas, and Multnomah counties. In Washington, he represents clients in Clark County and throughout the state's southwest region. He also works with Spanish-speaking investigators and interpreters to assist clients in the Hispanic community. To learn more or to arrange an initial telephone consultation, call the law firm of David T. McDonald at 503-226-0188. Evening and weekend appointments are available.