Portland Drug Possession Attorney
Federal and state laws prohibit the possession of drugs including cocaine, methamphetamine, ecstasy ("X"), heroin and even new designer drugs with such names as "Ivory Wave," "Purple Wave", or "Vanilla Sky,".  Every search and seizure of a controlled substance must be scrutinized to determine if a warrant was obtained and if that warrant legally supports the search or seizure.  If no warrant was obtained, the state must prove that an exception to the warrant requirement justified the search or seizure.  If the state can prove the legality of the search or seizure, then the defense must focus on whether the state can connect the seized contraband to the accused person.  Portland drug possession attorney David T. McDonald has more than 25 years of experience defending the rights of defendants against unconstitutional searches and seizures in a wide variety of drug possession cases.
AGGRESSIVELY PROTECTING YOUR RIGHTS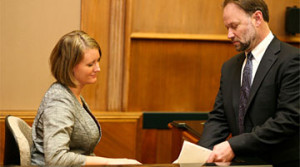 Sentences in drug possession cases depend on the type and amount of drugs involved and charges can be based upon the way they are packaged to try to establish trafficking when the case is just simple possession. The law allows prosecutors to consider "commercial drug activity" factors in making charging decisions and those factors can include the type of packaging. In the state of Washington, the possession of paraphernalia (such as pipes or syringes) is is illegal but now that law is being called into question with the advent of legal recreational use of marijuana. If you're charged with drug or paraphernalia possession, you'll need skilled and experienced Portland and Vancouver drug possession attorney. Call the Portland and Vancouver drug possession attorney David McDonald; he will protect your rights. A traditional defense strategy in drug possession cases is to identify procedural violations during your arrest and detainment. If a search was without a warrant or a charge is based on entrapment, Portland drug possession attorney David McDonald will effectively work to create and file legal challenges to the charges.
Washington and Oregon both regulate the legal consumption, possession, and cultivation of marijuana for medical use and Washington now allows for some limited recreational use. Compliance with marijuana regulations can be a successful defense against charges of illegal possession, sale, or cultivation; however, even in marijuana cases, you need an experienced Portland drug possession attorney to protect your rights and fight for the best possible outcome.
THE EXPERIENCE YOU NEED
Portland and Vancouver drug possession attorney David McDonald has a quarter-century of experience fighting drug possession charges. He is an authority on constitutional search and seizure issues, and he works tirelessly to provide comprehensive, tenacious representation to each client. In Oregon, David McDonald represents clients in Portland and in Washington, Clackamas, and Multnomah counties. In Washington, he works for clients in Clark County and throughout the state's southwest region. He also works with Spanish-speaking investigators and interpreters to represent those in the Hispanic community. To learn more or to arrange an initial telephone consultation, call the law firm of David T. McDonald at 503-226-0188. Evening and weekend appointments are available.