Portland Drug and Alcohol Crimes Attorney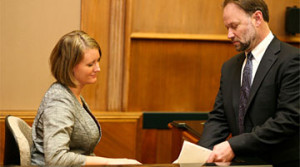 In recent decades, drug laws have expanded and evolved so that "drug law" has now become its own complicated legal field. DUI and DWI laws are more technical and scientific, and the legal issues involved continue to generate controversy. Drug and alcohol-related crimes now include drug conspiracy, trafficking, and marijuana cultivation as well as the more familiar DUI, sales, and possession charges. The penalties for each drug and alcohol crime depend on the nature of the crime itself – were weapons, violence, or injuries involved? – the suspect's prior convictions, and the quantity of illegal drugs involved.
A QUARTER-CENTURTY OF EFFECTIVE REPRESENTATION
If you are facing any drug or alcohol charge, a conviction will very negatively impact your life, your work, your family, and your future. You need to work alongside a skilled and experienced Portland drug and alcohol crimes attorney – Portland drug and alcohol crimes attorney David T. McDonald. Although there are no guarantees in any criminal case, sometimes the charges can be dropped or reduced in drug cases and you'll face fewer consequences. Even if the evidence is overwhelming and you're convicted, David McDonald will negotiate for leniency and alternative sentencing. For a quarter of a century, he's effectively represented clients facing drug and alcohol charges – from marijuana possession and DUI to heroin trafficking – in both Washington and Oregon.
EXPERIENCE, INSIGHTS, AND KNOWLEDGE
Portland drug and alcohol crimes attorney, David McDonald fully prepares for every drug and alcohol case and keeps his clients informed and involved at every stage of the process. He plainly explains your options and the likely consequences of any choices you make. In a trial setting, David McDonald will challenge the prosecution's case and use his quarter-century of experience, insights, and legal knowledge on your behalf.
If you're charged with any drug or alcohol-related crime in Oregon or Washington, you really must have the help of an experienced Portland drug and alcohol crimes attorney who will work tirelessly for you and for justice. In Oregon, David McDonald represents clients in Portland and in Washington, Clackamas, and Multnomah counties. In Washington, he represents clients in Clark County and across southwest Washington state. He also works with Spanish-speaking investigators and interpreters to assist those in the Hispanic community. To learn more or to arrange a consultation, call David McDonald at 503-226-0188. Evening and weekend appointments are available.