Portland Burglary Defense Attorney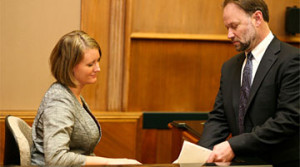 Being charged and convicted of any criminal offense – including burglary – can have severe long-term consequences. You'll be looking at fines and possibly at jail time. It will impact your ability to get a job. Personal relationships can be damaged. Portland burglary defense attorney David T. McDonald has more than 25 years of experience handling a wide variety of criminal cases including scores of burglary cases. He has built a reputation as one of the savviest and most innovative defense attorneys in the region.
Burglary and robbery, legally speaking, are two different crimes. Burglary typically is breaking into a building or residence with the intent to commit a crime there; the charge is more serious if the building is occupied or if force or weapons are used. Robbery is more typically a crime with a targeted victim, and it more frequently involves weapons or violence – but a conviction for either crime can send the accused to a state prison.
AN IMMEDIATE, AGGRESSIVE RESPONSE
In any criminal prosecution such as a burglary case, the state has the burden of proof, meaning a prosecutor must demonstrate beyond a reasonable doubt that the defendant committed the crime. In a burglary case, the prosecution must prove that the defendant intended to commit a specific crime. David T. McDonald is an experienced Portland burglary defense attorney who knows how to undermine a prosecutor's burglary case and raise doubt in the minds of jurors. A burglary charge requires an immediate and aggressive response from an experienced Portland burglary defense attorney. If you need experienced legal representation to defend against a burglary, robbery, or shoplifting charge, contact Portland burglary defense attorney David T. McDonald as soon as possible.
CALL TODAY FOR AN INITIAL CONSULTATION
In Washington, David McDonald represents clients in Clark County and throughout the state's southwest region. In Oregon, he works for clients in Portland and in Washington, Clackamas, and Multnomah counties. He also works with Spanish-speaking interpreters and investigators to assist those in the Hispanic community. To learn more or to arrange an initial telephone consultation, call the law firm of David T. McDonald at 503-226-0188 or complete the form on our contact page. Evening and weekend appointments are available.